Puncture Repairs
After experiencing a flat tyre, your priority is to get back on the road quickly. Often, it means replacing the flat with your spare. It is critical you have the flat tyre repaired or replaced as soon as possible.
One of the tyre experts at Tyrepower Wangara can assess your tyre and advise whether your tyre can be repaired or replaced. Generally tyres with punctures within the tread area are repairable. Tyres can often be beyond repair and will need replacement if there are sizeable punctures to the tread or punctures in the tyre's shoulder or sidewall areas.
Proper tyre repair is essential as any puncture or injury to a tyre will affect its performance. Damaged, punctured or leaking tyres are unsafe and can effect the performance of your vehicle, so contact Tyrepower Wangara today to have your tyres inspected, repaired or replaced.
All tyres are repaired to Australian Standards.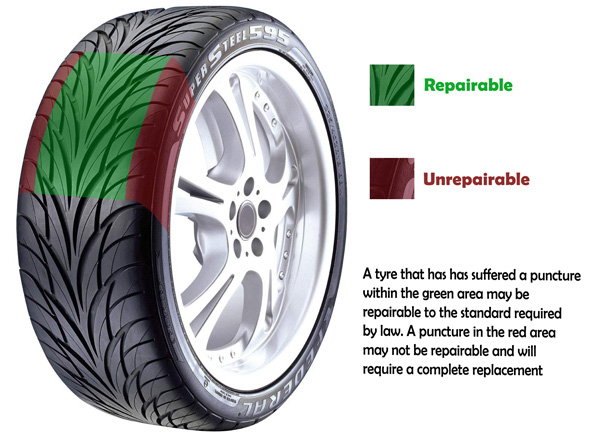 Before you get a puncture, you also want to make sure that your spare tyre is serviceable. It should be correctly inflated and have minimum 1.6mm of tread. If you would like us to check it for you, don't hesitate to drop by Tyrepower Wangara for a free tyre check.